Let "Make It Sing" help your
business hit the High C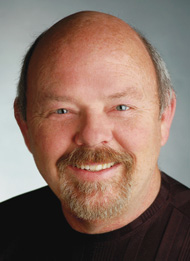 My name is James Anderson and have been working in the Graphic/Visual Arts field for the past 30 years and have held positions at all levels, from Production Artist to Art Director. This experience has allowed me to work on a wide spectrum of projects and interact with hundreds of very diverse clientele from both the large and small business communities. I approach every project with a professional attitude, drawing upon my expertise, creative flair and attention to detail, in order to deliver a product that best meets your individual needs and within your advertising/marketing budget.
Consider my services should you need assistance in any kind of design project, from a simple one page flyer or business card to full-color, multi-page newsletter, brochure or catalog.